Wholesales of Medical Equipment for over 28 years
Buying / selling used medical and analytical equipment.
We Make it Easy for You

Upon receipt of your surplus list, a written offer for any marketable items will be sent. After acceptance of our offer, we will remit payment.
We Take Care of All the Logistics
After remittance of our payment, we will assume all responsibility for removal of the equipment.
Receive Money for Your Surplus Medical Equipment
Liquidate assets
Expedite transactions
Regain storage and floor space
Conduct trade-in transactions
Retain a comprehensive removal service
Products We Purchase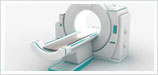 Imaging Equipment
CT Scans, X-Ray Machines, C-Arms, Ultrasounds,Imaging Tables,etc.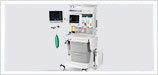 Operating Room Equipment
Anesthesia Machines, ESUs, OR Tables, Surgical Lights, Surgical Microscopes, Surgical Monitors,etc.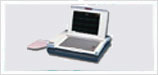 Cardiology Equipment
EKG Systems, EEG Systems, Stress Test Systems, Cath Lab, etc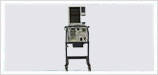 Other Equipment
I.V. Pumps, Ventilators, Defibrillators, Laboratory Instuments, Lasers, Dialysis Units, etc.
Welcome to DMI Med, LLC.
For over 28 years, DMI MED,LLC. has been purchasing and selling surplus medical and analytical equipment.
Our logistics, networks and extended experience make the process of removal of medical equipment from your facilities. At the same time you are able to liquidate assets through expedited transactions regaining storage and floor space.
We take care of everything from a simple defibrillator to Nuclear medical equipment, just simply gives us a call and we will take care of the rest: (508) 513-8859